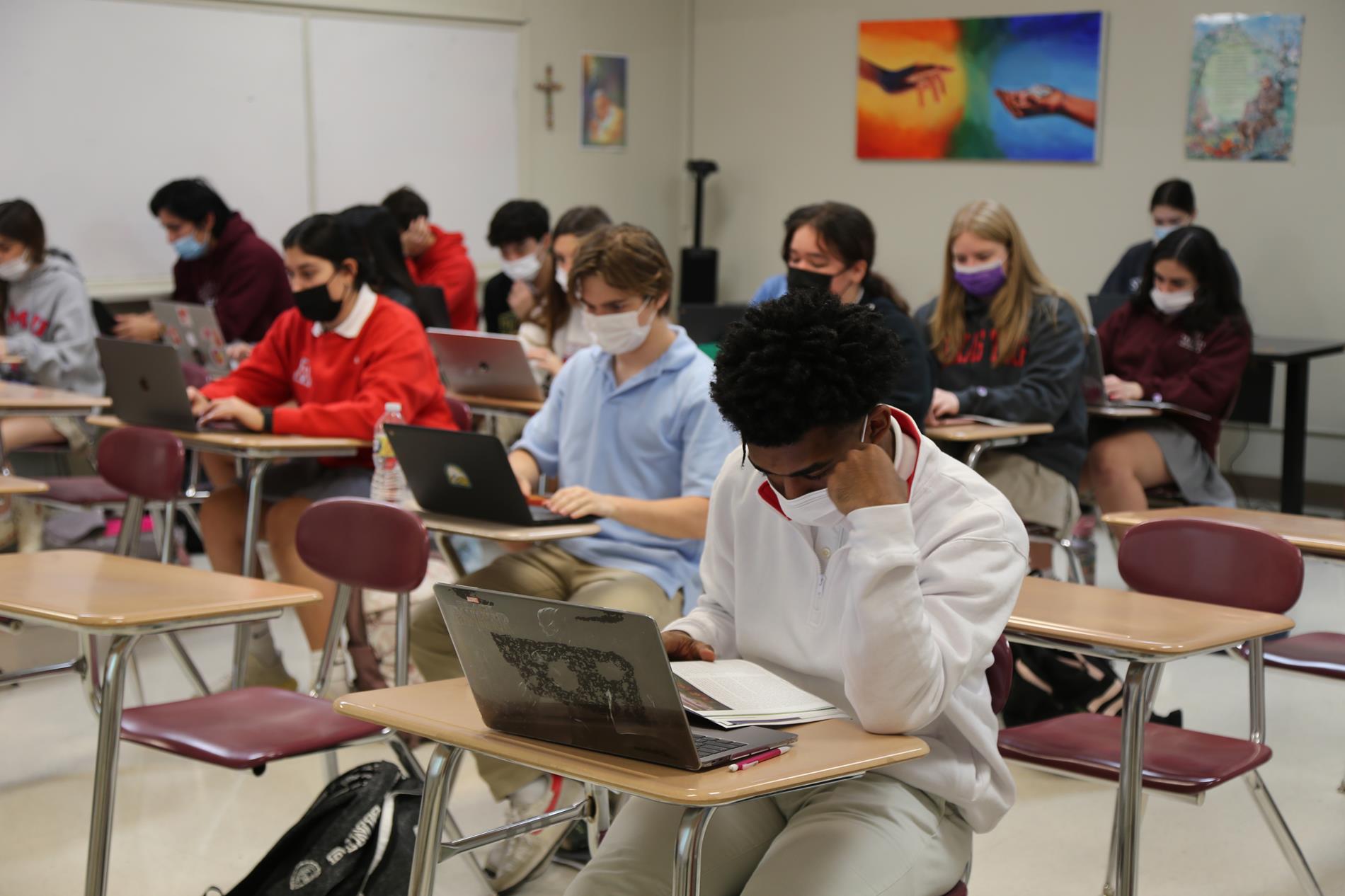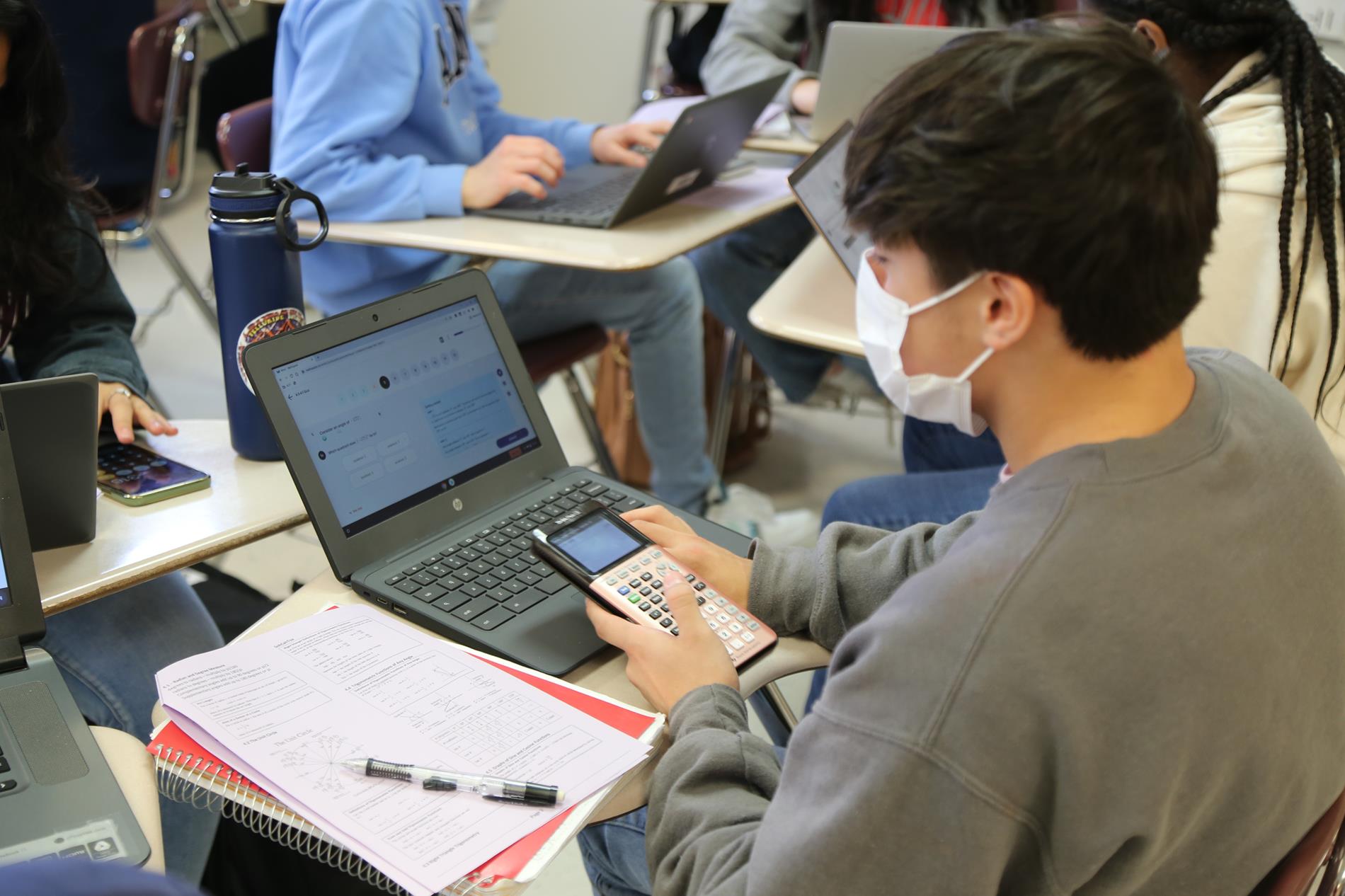 WELCOME FROM THE DEAN OF ACADEMICS
At Antonian, we take pride in our commitment to academic excellence. Our dedicated faculty and staff work tirelessly to provide a dynamic and enriching educational experience that prepares students for a successful future.
Our courses are carefully crafted to meet state and national standards while also catering to individual student needs and interests. From core subjects to advanced placement and honors courses, we offer a wide range of academic options to cater to diverse learning styles.
Education goes beyond textbooks, and at Antonian, our core values are an integral part of our curriculum. We emphasize values such as integrity, compassion, and responsibility, instilling in our students a strong educational foundation to serve them throughout their lives.
God bless,
Patricia Santiago
Dean of Academics
Contact:
Patricia Santiago
Dean of Academics
E: psantiago@antonian.org
P: 210.344.9265 ext. 101
CURRICULUM

There are many factors that, when combined properly, contribute to Antonian's continued success. We offer a wide range of academic programs to cater to the diverse interests and talents of our students. Our curriculum is designed to inspire and empower, ensuring that every student is challenged to reach their full potential. Antonian's course curricula incorporate learning objectives outlined in the Texas Essential Knowledge and Skills (T.E.K.S), the U.S. Catholic Conference of Bishops (USCCB) guidelines for Catholic high schools, and, as appropriate, the College Board Advanced Placement (AP) curriculum, the dual credit curriculum through the respective college/university, the American Classical League Standards for Classical Language Learning (Latin), and the American Council on the Teaching of Foreign Language (Spanish).
Some of our key academic offerings include:
Core Subjects: We provide a strong foundation in core subjects such as mathematics, science, language arts, theology, and social studies, giving students the essential knowledge and skills they need for college and beyond.
Advanced Placement (AP) Courses: For students seeking a greater challenge, we offer a variety of AP courses that allow them to delve deeper into their areas of interest and earn college credit.
Honors Program: Our honors programs provide an accelerated curriculum for high-achieving students, fostering critical thinking and intellectual growth.
Dual Credit (DC) Courses: Antonian is proud to partner with St. Mary's University, Grand Canyon University, and the University of Texas to provide opportunities to earn both high school and college credit.



CREDIT REQUIREMENTS
*Credits listed below are the minimum number of credit hours.

Physical Education: 1.0 credit hour
English: 4.0 credit hours
Fine Arts: 1.0 credit hour
Foreign Language: 2.0 credit hours
Mathematics: 4.0 credit hours
Science: 4.0 credit hours
Theology: 4.0 credit hours
Social Studies: 4.0 credit hours
Electives: 4.0 credit hours